VOLUNTEERS NEEDED:
We need volunteers on Halloween at the entrances of the neighborhood to help keep traffic to a minimum. If you are interested in helping please contact Ed Flake @ franklyn.flake@frontier.com

Thank you


INTRODUCING:
DREW ADAMS ACOUSTIC!!
Saturday Oct. 12th at the Gazebo from 5pm to 7 pm.
Bring a chair and enjoy some good music! Drew plays a variety of music from over the last 50 to 60 years. Please, no alcohol and take all trash with you.
Thank you!

Fireworks are not allowed to be set off in the neighborhood. Berkeley County has a fireworks Ordinance in place that states "Fireworks are not to be set off within 500 ft of county homes... violators will be fined $1000"


The Spring Mills Board of Directors meets on the 3rd Tuesday of each month at 7 p.m. at the Bedington Volunteer Fire Station
---


Spring Mills is an award-winning, planned residential community of single family homes, villas, and town homes.
Located in the Falling Waters area of northern Berkeley County in the Eastern Panhandle of West Virginia, Spring Mills provides quiet country living.


Proud Member of: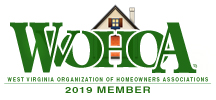 ---
Our community offers a full range of recreational facilities


Community Park
Large Community Pool
Kiddie Pool, Shower and Restroom Facilities
Tennis Courts
Playground
Walking Paths
Nature Trail
Spring Mills Unit Owners' Association maintains:


Grounds and Roads
Pool & Family Park
Finance
Community Development
Communications
Code Enforcement
Architectural Review