End of the Season Pool Party and Picnic
Sunday, August 25th
Noon to 3 pm
Hot Dogs, Drinks, Salads, Baked Beans and Chips provided. Please bring a dessert to share.
May want to bring a chair

Labor Day, Sept 2nd
Ice Cream Man
11:30 am to 2 pm

The Pool will be closed on Tuesday Sept 3rd to install a new pump. The pool will be open with modified hours on Sept 4th through 8th


Fireworks are not allowed to be set off in the neighborhood. Berkeley County has a fireworks Ordinance in place that states "Fireworks are not to be set off within 500 ft of county homes... violators will be fined $1000"


SWIM LESSONS

Spring Mills Pool will be offering swim lessons for younger children (limited space). We will also offer private lessons. This is available for Spring Milss residents only. The group lessons are in July and the instructor will notify you concerning private lesson times. Please stop at the pool to get more information and a registration form. Deadline for registration for group lessons is July 1. Deadline for registration for private lessons is June 9.

Thank you




POOL ACCESS:
Please bring your ID and membership card each time you visit the pool. If your photo ID address conflicts with the address associated with your membership card please bring proof of you living at this address. If you have children 13 and older who can come to the pool with an adult, it is necessary for them to have some type of ID stating they live at this address (take picture of your ID and put it on their phones, etc) We are enforcing this to avoid the incidents of people not living in our community from using the pool. Suggestion, take a pic of your ID on your phone with your current address and show it at the gate along with your pool pass. If you are aware of someone who does not live in Spring Mills and is using our pool, please let the guards know and they will contact Erin or Tammy. Thank you!!





---


Spring Mills is an award-winning, planned residential community of single family homes, villas, and town homes.
Located in the Falling Waters area of northern Berkeley County in the Eastern Panhandle of West Virginia, Spring Mills provides quiet country living.


Proud Member of: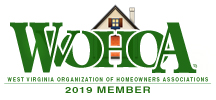 ---
Our community offers a full range of recreational facilities


Community Park
Large Community Pool
Kiddie Pool, Shower and Restroom Facilities
Tennis Courts
Playground
Walking Paths
Nature Trail
Spring Mills Unit Owners' Association maintains:


Grounds and Roads
Pool & Family Park
Finance
Community Development
Communications
Code Enforcement
Architectural Review