SPRING MILLS POOL OPENING-SATURDAY MAY 30

We will have Gatekeepers available Thursday, May 28 and Friday, May 29 from 11a-2p for you to obtain your membership card or you can do so when you visit the pool. **Please remember to have the correct documents for obtaining your pass-Picture ID with your name and address/Paid HOA fees. Renter- copy of your lease for Spring Mills Property/Picture ID/paid HOA fees

The opening is in conjunction with the WV State Guidelines for Pool Openings:
REQUIRED COVID 19 SCREENING-Temp/system checklist will be done daily
OCCUPANCY LIMITS-Occupancy is based on the ability to social distance 6' between households
PROTECTIVE SUPPLIES-Staff are provided with masks, sanitizer, etc for your protection
ENHANCED CLEANING-All areas of the pool will have rigorous cleaning and disinfecting throughout the day
BATHROOMS/SEATING,ETC- Will be sanitized throughout the day with hand sanitizer, paper towels, or wipes available
CONTINUED 6' SOCIAL DISTANCING- SEATING WILL BE PLACED 6' APART between household. Gatekeepers will assist you with seating
NO POOL TOYS/NOODLES WILL BE PROVIDED- if you bring toys, please discourage sharing. If you leave any toys or clothing, they will be disposed of at the end of the day
GUESTS- At this time, we are not allowing guests until social distancing guidelines are lifted. We are sorry for the inconvenience.
WE ARE ASKING THAT NO ONE COMES TO THE POOL WITH SYMPTOMS OR WHO ARE ACTIVELY SICK
MASKS ARE RECOMMENDED

**SPECIAL SENIOR SWIM TIME
11AM- 12 NOON EACH DAY, THOSE MEMBERS WHO ARE 60 YEARS OLD AND OLDER ARE PERMITTED TO HAVE SWIM/DECK TIME. A GUARD WILL BE PRESENT
Changes to this are based on Health Dept Guidelines that are received by our staff.
WE REQUEST THAT YOU NOT SPEND MORE THAN 2 HOURS AT THE POOL IF PEOPLE ARE WAITING. PLEASE BE A GOOD NEIGHBOR!
WE RESERVE THE RIGHT TO MODIFY POLICIES IF NECESSARY

****This is a very different pool season for all of us. We are hoping we can work together to follow the guidelines sent forth and adapt****




The events that were scheduled for the weekend of Memorial Day (concert at gazebo, ice cream truck, and cookout) have been postponed. They will be rescheduled at a later date.

Thank you for your patience and cooperation with this matter.

Spring Mills Board/Pool Staff




The Easter Egg hunt that was originally scheduled for Saturday, April 4th will be postponed until further notice. The Spring Mills Subdivision is taking all recommended precautions from the CDC and local authorities for the safety of all community members.
Once a new date has been scheduled, residents will be notified. We apologize for any inconvenience that this may cause.

Thank you for your cooperation during this challenging time.

The Spring Mills Board of Directors meets on the 3rd Tuesday of each month (except December) at 7 p.m. at the CNB BANK Community Room on TJ Jackson Dr.


If you are interested in becoming a part of the team managment of the pool, please contact:
Tammy Catlett 304-279-3049
tcatlett@frontier.com
Erin Schenzel 717-262-8721
jeschenzel@yahoo.com
THANK YOU!!



---


Spring Mills is an award-winning, planned residential community of single family homes, villas, and town homes.
Located in the Falling Waters area of northern Berkeley County in the Eastern Panhandle of West Virginia, Spring Mills provides quiet country living.


Proud Member of: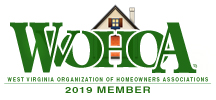 ---
Our community offers a full range of recreational facilities


Community Park
Large Community Pool
Kiddie Pool, Shower and Restroom Facilities
Tennis Courts
Playground
Walking Paths
Nature Trail
Spring Mills Unit Owners' Association maintains:


Grounds and Roads
Pool & Family Park
Finance
Community Development
Communications
Code Enforcement
Architectural Review